When we bought our land it came with a few extras (and not, I'm not talking about the mice or snakes or lizards) it came with piles upon piles of construction waste, debris and general garbage. Now we were fully aware of the "baggage" that came along with the land (we did however not count on them leaving a basement full of junk, but that is another story) it was one of the reasons we were able to afford this place and we fully intend on cleaning it up and taking care of this place. Some of the items are just junk, they can't be used, piles of ply wood that have been sitting outside for ten years are ruined, pieces of vinyl and other small odds and end just need to be hauled off to the dump.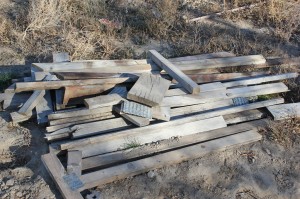 However, there is some wood that can be re-used and re-claimed and as time had gone on we have found many uses for the naturally aged wood that is lying around.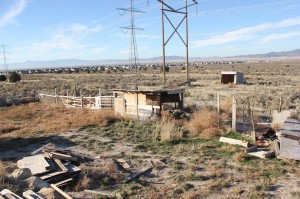 (a group of poorly build out buildings and sheds that need to come down, we are re-using everything we can)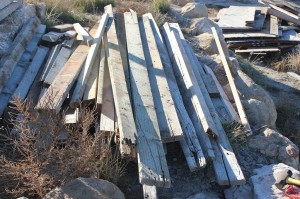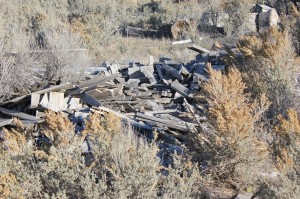 (One example of the numerous piles of stuff just lying around)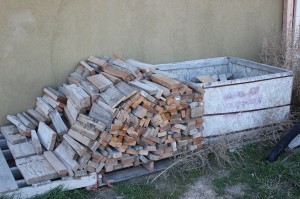 Dadzoo has been slowly cutting and stacking the smaller pieces of wood to use as fire wood next winter when we have a wood stove.

I have also had my eye on a few pieces, and since I love all things rustic and old Dadzoo was able to build me some shelves and a cabinet for the new bathroom and laundry room.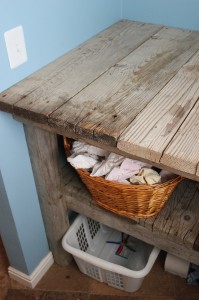 Sometimes junk, is just junk, but sometimes it can become treasure too.