I've been thinking a lot about seasons lately. Over the past year, our first on the farm, I have been watching and noticing how much seasons affect us, more so than they did before.  I have always been a season watcher and I've wanted to be able to live life more in tune with the seasons like our ancestors did. Our modern world prevents that to come extent, we move from heated homes to heated cars to heated buildings, while we do break out the winter coats and boots, no longer do we have a need to stockpile wood and get out the winter quilts.  There is something nostalgic about the idea of moving and living our lives according to the seasons, living within that rhythm, honoring those cycles.
Here on the farm I am seeing that our lives are coming to revolve around the seasons more.  Spring brings renewal, new growth, vigor and vitality.  Summer is active, hard work, seeing the buds of spring mature.  Fall is maturity, winding down, cleaning up, slowing down.  Winter bring sleep, quiet, slow, resting for the burst of spring to come.  Spring, summer and fall are very busy times on the farm, there is a lot going on, different thing for different seasons.  Winter brings a blessed rest from all those activities where we can focus our efforts in other directions, the land isn't screaming for our attention and we can enjoy the fruits of all our spring, summer and fall labors.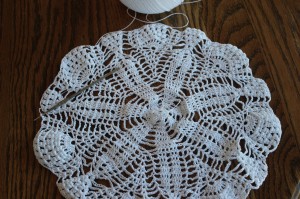 While I am always working on some type of handiwork, winter brings about a burst of activity in that area, I love cozy winter nights stitching away sitting next to Dadzoo. (Hopefully next winter it will be in front of our wood stove!)
I decided I was going to learn to do lace work, my first project, a crocheted lace doily, next will be snow flakes for next years Christmas tree.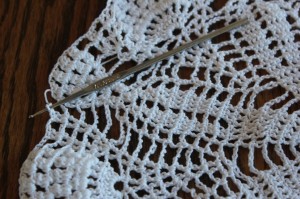 And, as always I have a baby blanket in progress, this one is ear marked for someone special.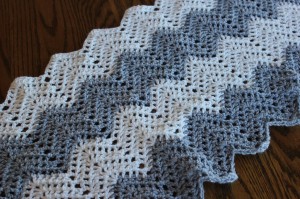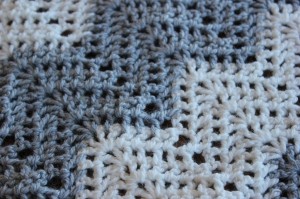 In what ways do you move and change with the seasons?