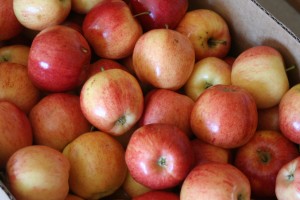 Autumn is one of my favorite times of the year, I love the colors, the smells and the food.  I even love fall canning season.  I get a great sense of satisfaction when I have rows of pretty bottled food, baskets of potatoes and squash all stored away for the winter.  Apples are one of my favorite foods to process, so many things can be done with apples.  Apples can just be left alone in cold storage for months, if they are just wanted for eating, they can also be made in to apple butter, pie filling, jelly, cider and vinegar.  Every part of an apple can be used for something.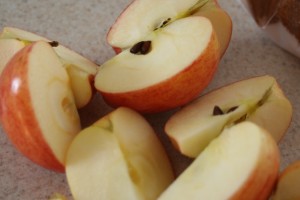 This year I bought a big box of apples, thinking I was going to bottle them into pie filling and sauce, then I saw this post about Freezer Apple Pie Filling and I was sold!  The thought of throwing everything into a bag and not having to get out the pots and pan to bottle Apple Pie Filling, made me very happy.  (As a side note, I do plan on bottling some of the apples, I like to have food storage that isn't dependent on electricity).  They great thing about this method is that I can do a bag here or there when I have an extra 30 minutes or so, it is that easy.
I am not going to type the whole recipe here, Julia at Blissfully Content did a great job, you can find the recipe HERE.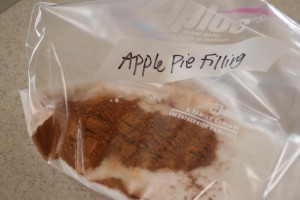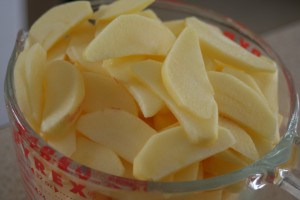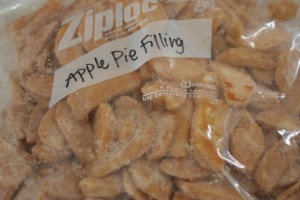 It took me about 30 minutes to put one bag together, peeling and slicing the apples too the majority of the time, and if I had one of those nifty apple-peeler-corer the time would be dramatically less, I would say maybe 10 minutes at the most.
What is your favorite way to use apples?