March might have come in like a lion, but has now mellowed out into a soft springtime lamb.
With the coming of sunny days and soft temperatures I feel the great desire to clean out the cobwebs from my brain and house.  One of my most anticipated "firsts" of spring is hanging out the laundry.  The other day was just perfect, the was a light breeze and the temperatures were in the sixties.  I haven't hung out laundry since before Lydia was born last summer and I had forgotten how much I enjoy hanging laundry.  I had forgotten how fresh and clean everything smells, how much I enjoy the quiet while outside hanging wet clothes, and how much I love the feel of the sun on my face and the breeze in my hair.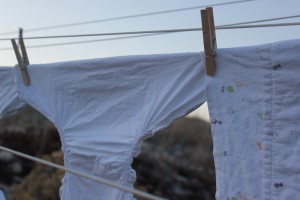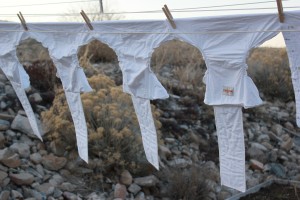 What is your favorite "first" of spring?